Fri, 28 Dec 2007
Holiday train ride.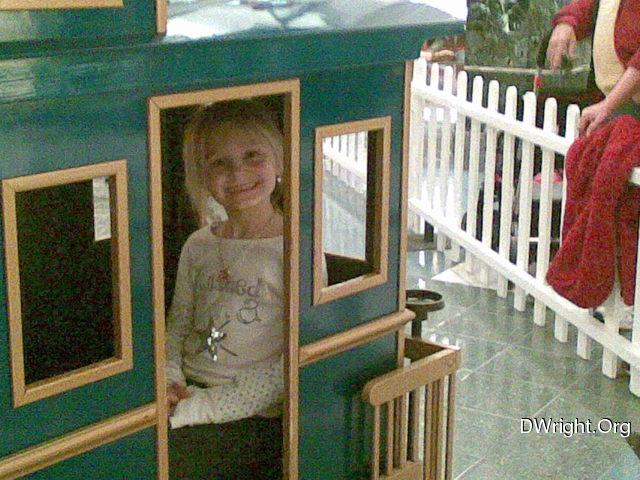 posted at: 12:10 | permanent link to this entry | Comments:

Mon, 05 Nov 2007

I saw my land.


This is the story, as I remember it being told by my mother. I'm not sure how much of it is correct.

In September 1965, my Grandfather, Ted Hostler, and his many siblings considered purchasing a tract of land to build a hunting cabin. They found 13 acres of land in Bellwood Pennsylvania that seemed suited for their purposes and set about to buy the land. My Grandfather made the down-payment on the land. Then, he and his siblings went home to their respective spouses. By morning, the wives had been made aware of what was going on and the partnership had dissolved. Not wanting to loose his down-payment, my Grandfather purchased the property on his own, but never did build his hunting cabin.

Later, he was killed in a motorcycle accident, and the land was handed down to my Mother. She owned that property a long time, but died without ever having actually visited it.

When we found out that my mother had cancer back in 2002, she made arrangements that the property would be put in my Sister's and my names, but still we never visited it.

This weekend, that changed. While driving some scouts to an Order of the Arrow event happening in New Jersey, we happened to be passing Bellwood. Armed with my GPS coordinates and the rough sketch that was prepared for my Grandfather over 42 years ago, I found the land and took a little walk. For the first time in nearly half a century, the owner of those 13 acres of land actually stepped foot on it.

I was reminded of my mother. Several times, we had made plans to drive out and visit that land together, but something always seemed to get in the way. I felt sorry that I hadn't tried harder to make that happen for her.

The land is beautiful. There are logging trails along it from when my mother had it timbered about 20 years ago, but other than that, it seems un-touched. It's pure and beautiful. It made me want to go back there again and explore every inch of it.

I do have a few photos from my trek. I think they are the first of many.


posted at: 20:42 | permanent link to this entry | Comments:

Fri, 02 Nov 2007

Youth corrupting their advisers.




posted at: 13:46 | permanent link to this entry | Comments:
First Wright on Bellwood property.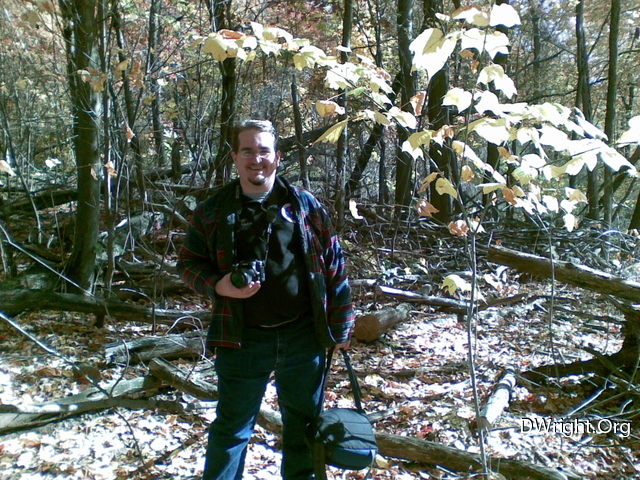 posted at: 12:31 | permanent link to this entry | Comments:
Sun, 21 Oct 2007
New lodge officers.




posted at: 20:55 | permanent link to this entry | Comments:
Thu, 27 Sep 2007
Ice painting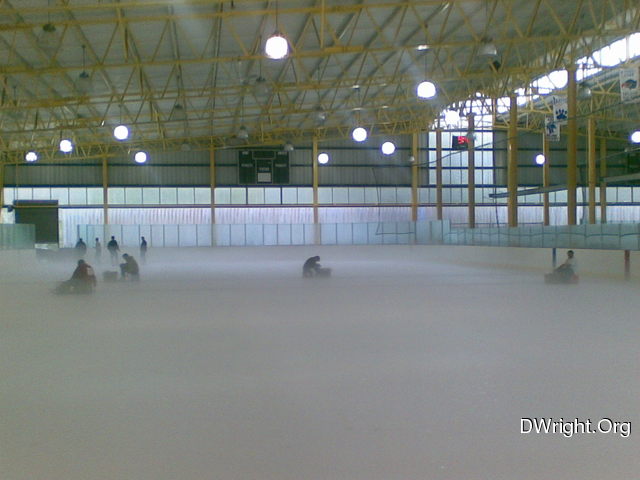 posted at: 09:48 | permanent link to this entry | Comments:
Sat, 22 Sep 2007
Penguins game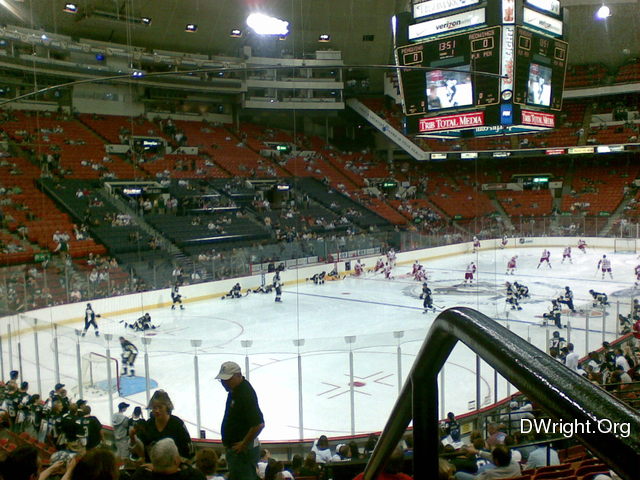 posted at: 19:03 | permanent link to this entry | Comments:
Wed, 19 Sep 2007
Robert and Tom at a PPW organizer meeting.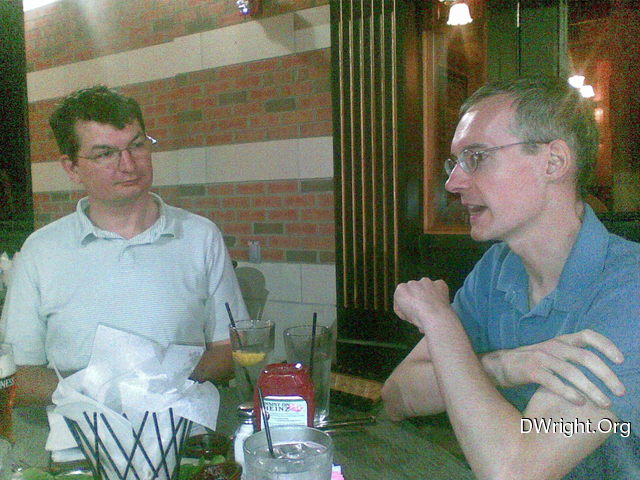 posted at: 21:42 | permanent link to this entry | Comments:
Tue, 11 Sep 2007
Ben Stiller is reading my e-mail.
Ok, not really. But every time I see this Reader's Digest sitting in my bathroom, it sure looks to me like that's what it's saying.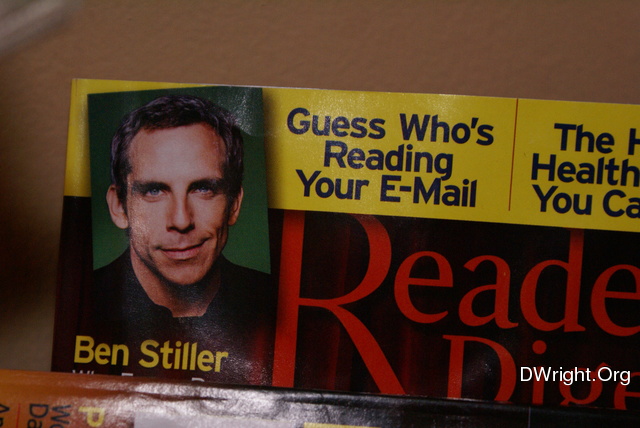 posted at: 01:42 | permanent link to this entry | Comments:
Sat, 01 Sep 2007
Birthday party at the zoo.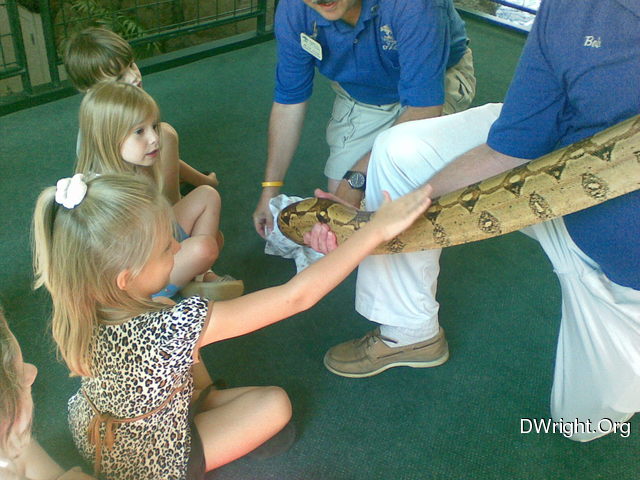 posted at: 14:43 | permanent link to this entry | Comments:
Fri, 31 Aug 2007
First bus ride.




posted at: 08:57 | permanent link to this entry | Comments:
Thu, 30 Aug 2007
First day of school.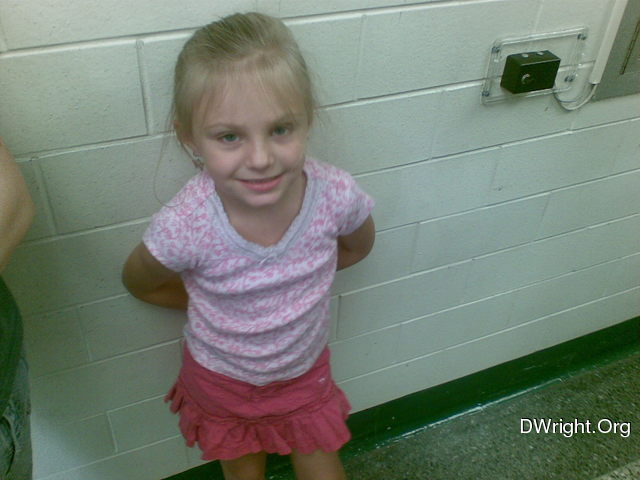 posted at: 18:16 | permanent link to this entry | Comments:
Mon, 20 Aug 2007
Orientation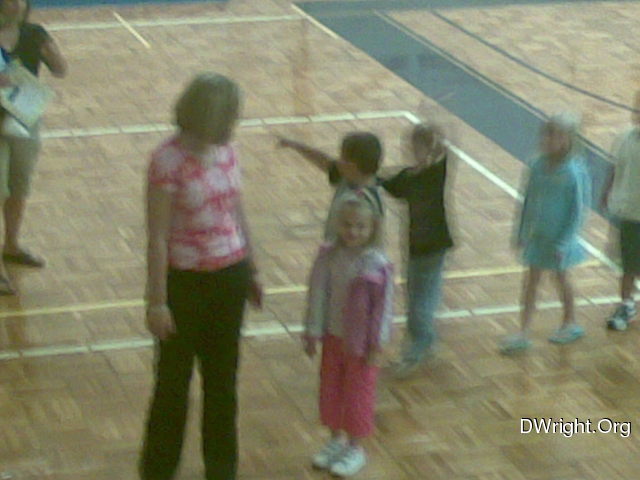 posted at: 13:34 | permanent link to this entry | Comments:
Fri, 17 Aug 2007
One A.M. rush hour on the parkway.




posted at: 01:40 | permanent link to this entry | Comments:
Fri, 10 Aug 2007
Natalie packed a lunch for me today.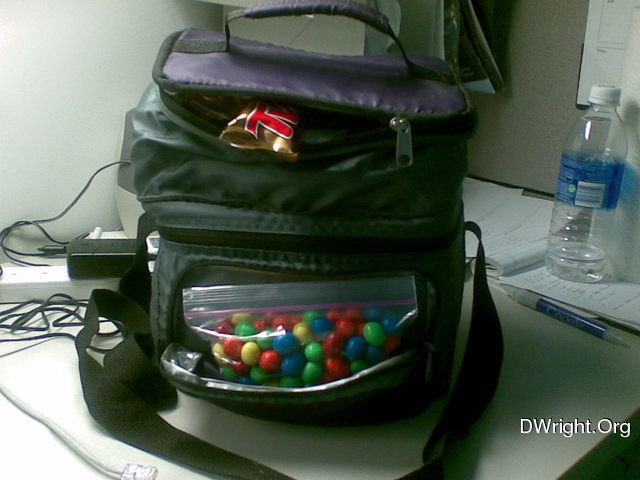 posted at: 13:58 | permanent link to this entry | Comments:
Wed, 08 Aug 2007
Brand new, $50 tarp destroyed.




posted at: 19:17 | permanent link to this entry | Comments:
Lumber soaked.




posted at: 19:10 | permanent link to this entry | Comments:
There's a pond where my shed ought to be.




posted at: 19:08 | permanent link to this entry | Comments:
Mon, 06 Aug 2007
Vacation picture.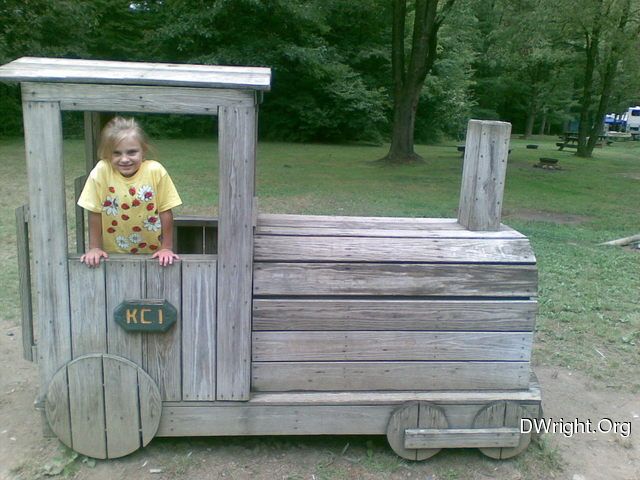 posted at: 15:19 | permanent link to this entry | Comments:
Wed, 25 Jul 2007
One Year Later: Motorola HS850 Headset

I did a "One Year Later" post about my printer a while ago, and it was fun... So here's one about my bluetooth headset. It's the Motorolla HS850 headset.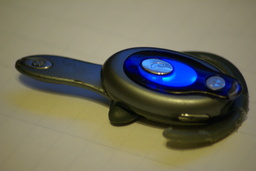 Overall Review:

I would not buy the Motorolla HS850 again. I think at the time I purchased this headset, the cost was around $80. Even at half that price I would not buy this product. This hasn't completely pushed me away from Motorolla headsets, though. I did just recently purchase a HS900 headset with my new phone.
One thing that I found interesting is that the user reviews on Amazon rated this headset very high. While, the user reviews at cnet rated the device rather poorly. I don't know why that is. But based on my own experiences, it casts some doubt in my mind about the reliability of reviews from Amazon customers.
Sound Quality:

When I first bought the headset, the quality was "Ok", but over time, the quality seems to have diminished. When I'm talking to people on my phone, it is very obvious to them when I'm using the headset. On my side, volume is the big problem. In a quiet room, the headset is ok. But with the slightest noise (for example: in my car), it is very hard to hear anybody. It is absolutely impossible to use in any crowded location. On the other side, I have been told there is a very obvious "robot voice"
Design:
The physical design of the device looks nice. It's small, which is good. It uses the same charger as my phone. And, I like that the flip out boom microphone turns the device on. This means no more accidentally activating some calling feature when something bumps against one of the buttons in my pocket.

On the other hand, I don't like the volume buttons. They're hard to find and use while using the device. Also, the entire device has the wrong center of gravity which makes it constantly feel as if it will fall off my ear with the slightest movement. Also, the rubber gasket designed to make the device feel comfortable in the ear lasted about a month before falling apart. This makes the headset very uncomfortable to wear for long periods of time.


posted at: 13:45 | permanent link to this entry | Comments:

Fri, 06 Jul 2007

Deacon Dan Wright


Apparently, my self from another dimension has a web site.

It also happens to be a pairNIC customer.


posted at: 04:30 | permanent link to this entry | Comments:

Mon, 02 Jul 2007

TropiCurl 2007


Last weekend was The Pittsburgh Curling Club's TropiCurl 07, Summer Bonspiel. Team Wright was present for the bonspiel. We won our first draw against Andy Banfield's team, but then lost the next three draws. Really not bad when you consider we were all first-year curlers and this was our first bonspiel ever.

I posted some photos of the event in my Gallery. I took 585 pictures overall this weekend. This was my first time taking photos on ice as well as my first time trying to photograph a sports event. So, not all are super high quality. But, I did manage to get about 300 "decent" photos.

I'm looking forward to July. I have no major events going on this month. The next OA Weekend isn't till August and The Pittsburgh Perl workshop will be in October. So, both of those are going to need planning this month but neither are down to the wire just yet.


posted at: 11:27 | permanent link to this entry | Comments:

Sat, 16 Jun 2007

The Fantastic Four


We went to see "The Fantastic Four: Rise of the Silver Surfer" tonight. I wasn't all that impressed. I thought the first one was half decent, but this sequel wasn't quite as good. The story just sort of seemed thrown together in a way that was just a little too convenient.

On the bright side, I saw a promo for "The Golden Compass", which looks real good. I guess I'm going to have to buy the books and start reading. Not sure if I wait till after reading Harry Potter: The Deathly Hallows before starting on those.


posted at: 00:13 | permanent link to this entry | Comments:

Fri, 15 Jun 2007




posted at: 00:04 | permanent link to this entry | Comments:
Thu, 14 Jun 2007
Happy Birthday to Me.

Today is my birthday (yay). The first half of June is done, and I think things will settle down for a bit now. For a re-cap of what's been going on lately:
Family: Now that Idlewild is open, we're spending a lot of time enjoying our season passes. Also, I took Diana to the Apple store yesterday and helped her buy a new macbook.
Scouts: Two weekends ago was the June OA service weekend. Last weekend was the OA Conclave. I have photos here and here for the two events. I took about a thousand photos overall.
Perl: Work continues on the Pittsburgh Perl Workshop. Tons of meetings lately. Lots still to be done.
Work: We just released some enhancements to our e-mail forwarding services in pairNIC. I've already started on our next secret project which should be out in a few months.
Blogging: I have upgraded my blog to the newest version of bloxsom, and installed a comment plugin. So now people can leave public comments on my blog. We'll see how well it works.

posted at: 00:00 | permanent link to this entry | Comments:

Wed, 09 May 2007

pairLite

pair Networks just unveiled their newest product offering today: pairLite. It is to web hosting as ING Direct is to banking. A help-yourself and get a good product with low costs opportunity. This product has been a few years in the making now.



posted at: 12:54 | permanent link to this entry | Comments:

Sun, 06 May 2007

Spring Nature Walk.


I took Natalie with me to the OA spring nature walk this weekend. She had a lot of fun.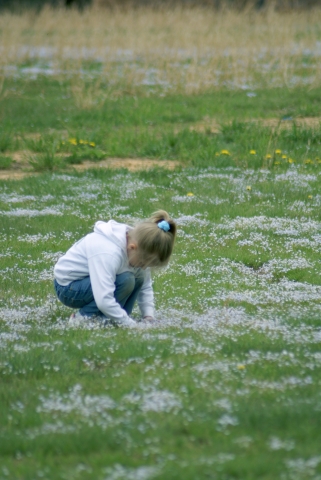 posted at: 13:08 | permanent link to this entry | Comments:

Sun, 22 Apr 2007

April OA Weekend


This weekend was the April Service Weekend for Wagion Lodge #6. It was a really good weekend. The weather was perfect! We got a lot done this weekend. I was focused on Conclave 2008 all day long. We spent some time working out budget issues, and also had a productive meeting in the afternoon for all of the sub-committee chairmen.

This was the second weekend for me with my new Sony Alpha 100 camera, and I really enjoyed using it up at camp. I had a lot of fun and took a lot of pictures. I also took my old camera up to camp and handed it to Ken Hager and let him take pictures all weekend for me. All of our pictures are now in my photo gallery for viewing. I apologize for some of the pictures, I haven't had time to go through and weed out the bad ones yet.


posted at: 22:33 | permanent link to this entry | Comments:

Thu, 19 Apr 2007

A flash from the past.


While cleaning some things out, I came across these pictures from the 1996 Order of the Arrow Section NE-5 Conclave. The Conclave was hosted by Ah'Tic lodge #139 at Camp Mountain Run. The theme was "Seek to serve, thus be faithful". That was the year that I ran for Section Chief. Joe Barton beat me that year and then went on to become Region Chief.


posted at: 22:25 | permanent link to this entry | Comments:

Tue, 17 Apr 2007

One year later: HP Officejet 7310 All-in-One


OK, I have to admit... part of this is me just wanting to play with my new camera. But still, I've been meaning to blog for a while about my printer. I've had it for over a year now. This means that it is likely that the article isn't useful to anybody that is thinking about buying a printer. But it also means that I can give a fairly experienced review of this machine. So here goes.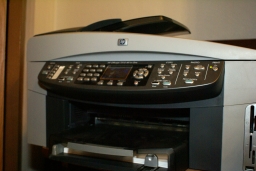 Overall review:
I have mixed feelings about this machine. In general, I think it is a great piece of hardware. Unfortunately, it is coupled with horrible support. Just about every negative comment I have has something to do with a limitation of the bundled software or the incompetency of HP tech support. Knowing what I know now, I would not have bought this machine.

Control panel:

The control panel is well laid out. They didn't try to compress all of the features into a few buttons and a labyrinth of menus. On top of being functional, it just looks gosh darn good. The controls are expansive, also. Lots of functionality available in each set of menus.

Card Reader:

Lots of different media supported here. One of my requirements when shopping for a printer was that it had to accept the Olympus xD card format. This one does. Once you put the memory card in, there are a ton of options available through the menu system for printing out the pictures. I can even choose the pictures to print via my camera menus, then stick the card in the printer, and the printer will just start printing for me. That's very nice. The other thing I like is that the HP software puts a mapped network drive on my computer so that I can browse and modify the media in the printer just as if it were connected directly to my PC.

Flatbed Scanner:
It works well enough. The flatbed wasn't really one of the reasons I bought the machine. Sometimes the scanner gets confused when I try to use the flatbed. It keeps telling me that the document feeder is empty. Well, duh.. that's because I'm using the flatbed. Not even tech support could help me (more on that later).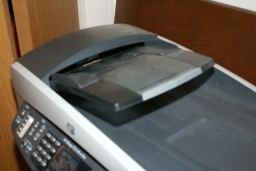 Document feeder:
This was the primary reason I bought the machine. It has been both my greatest source of joy and frustration with this machine. This is one of very few machines in its price range that is rated to handle up to 50 pages and scan them duplex (scan both sides). I scan a lot of stuff! Having a scanner that can handle all that for me unattended is a massive time saver for me. I really love the duplex option (when it works).
The problem is that it doesn't live up to its ratings. First off, it often has a difficult time scanning old papers. The rollers don't move them consistently, and the results are often what appear to be streak marks as each section of a page is scanned longer than it should be. Second, I'm rarely able to scan more than 6 or 7 pages consecutively without the scanner software coming up with some kind of error that forces me to start my scanning all over. As a result, I usually don't even try scanning more than 6 pages at a time. Doing so just wastes time. I've spent many hours with tech support on this issue. I even followed their advice and paid $300+ for an upgraded copy of Adobe Acrobat to no avail.

Fax:

I don't use this functionality much. But when I do need it to send things now and then, it's really nice to have. I haven't ever had any problems with it.


Network interface:

This machine supports USB or Ethernet. That's really nice for me, because I like working via wireless from my laptop. I can scan, print, whatever from wherever I am. The hardware support for Ethernet is pretty good also (see below for software). The menus support static setup as well as DHCP, and it was really easy to configure.
Duplexer:
I like printing on both sides of the paper. It reduced the amount of paper I have to waste. This is one of the reasons I got this machine. I've never had any problems with the duplexer itself. However, sometimes even when I tell the software to print in duplex, it decides not to, or will decide to only print duplex on some pages. Very frustrating when I think I'm saving paper and come back to find that I actually used twice as much as I expected.

Printer:
The print quality is average. There are some issues with the vertical registration. That is to say, a perfectly vertical line doesn't print perfectly vertical on the page. The photo's come out looking nice enough for my needs. Though, I really wish I didn't have to change out the black ink for the photo ink when printing pictures. Other HP modes have 3 slots so you can have your black, color, and photo inks in the machine all at the same time. Knowing what I know now, I would have put this on my "required features" list. Ink is expensive, each cartridge is around $30. Fortunately, I don't do a lot of printing. I might use 4-5 cartridges in a year.
Software:

The software that comes with the printer is aweful. The TWAIN support between the scanner and other applications takes so much control of the process out of the hands of the user that there's no way to fix things when they go wrong (almost always). Many of the menus and settings are outright ignored when its time for the printer/scanner to do something, and it always is coming up with some kind of error to interrupt what I'm doing.
Part of the problem is that everything is so proprietary. I wish there were alternate generic drivers out there that would work with my machine. But, alas, there aren't. And, there's really no hope of HP ever fixing any of these issues. I'm quite certain that somewhere out there, there's a programmer that could probably fix all of my problems with 5 lines of code if he wasn't so isolated from the customers with dozens of layers of management in between unwilling to justify the cost of his 15 minutes plus the dozens of hours of documentation and QA that would be required to solve my issue. As a programmer, I've been on the flip side of that situation and I know exactly what it is like.
The biggest frustration I have with this stupid machine is that it is constantly telling me that I'm out of disk space when scanning something, when it is clear that I am not. However, every time I get that error, it always makes me start over from page one. Sometimes I can fix this a little bit by restarting my laptop. But that usually means I can get about 7 pages in before the error hits me instead of only 3. I have spoken to HP tech support about this so many times, and they just don't know what to do about it. Which, brings me to my final issue...
Tech support:

I only give tech support one thumb down, because they do have one redeeming quality: They provide online chat support and are usually available fairly quickly whenever I want to talk to them. That's nice that I don't have to wait too long before talking to a person. Too bad that person has no idea how to solve my problems. There has never yet been an instance when I have spoken to HP tech support and actually resolved my issue.

I have lost count of the number of times I've either rebooted my machine or re-installed my software on their instructions. Once, they even told me I needed to buy a new copy of Adobe to get my scanning working (see above "Software" issue). I did what they told me.. man, that was stupid.

Bottom line with tech support is that they really don't seem to know how to fix anything. All they really do is read the stuff off the support site that I already read before contacting them. They treat me like a moron, and then when they find out that they can't fix my issue by following their checklist of things to try, they try whatever technique they can to get rid of me. Having worked tech support in a call center before, I'm well aware of the techniques for getting rid of a customer you can't help.


posted at: 22:52 | permanent link to this entry | Comments:

Mon, 16 Apr 2007

Dan got a new camera.

After attending the Section NE-4B Council of Chiefs on Saturday, and being called upon to take some pictures using my wimpy little point and shoot camera, I decided it was finally time to upgrade. So, after the CoC, Leanne and I went to Ritz Camera and bought a Sony Alpha 100 DSLR camera. This wasn't really a spur of the moment decision. I've been researching this particular camera for months now.

Today, I went to OJ's Eagle Court of honor, and took about 300 pictures using my new camera. Now, I'm really looking forward to the upcoming weekend. I'll be up at Camp Conestoga for the OA weekend, and I know I'm going to have a lot of fun with this camera.


posted at: 00:20 | permanent link to this entry | Comments:

Wed, 04 Apr 2007

Cat
I have been playing around with black and white photography a bit. This picture is of my cat, "Boo".




posted at: 17:04 | permanent link to this entry | Comments:
Sun, 25 Mar 2007
Twin Lakes Park.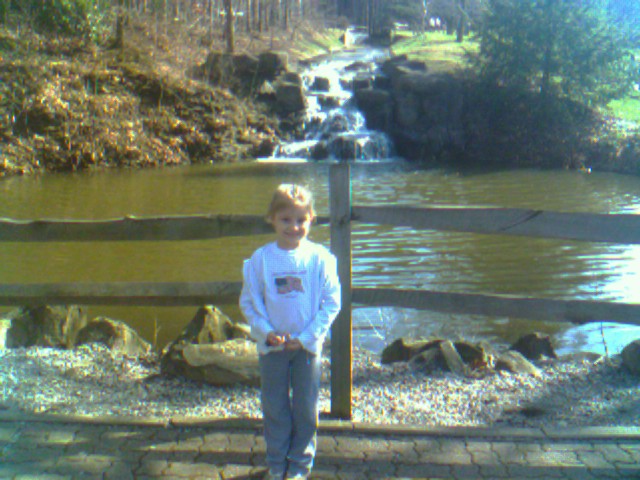 posted at: 16:17 | permanent link to this entry | Comments:
Thu, 15 Mar 2007
Double Wide Grill




posted at: 15:24 | permanent link to this entry | Comments:
Sun, 04 Mar 2007
Restaurant place mat.

We went to Carney's Corner Tavern to eat dinner tonight. It was our first time eating there. The placemats really caught my attention. Very nice to look at.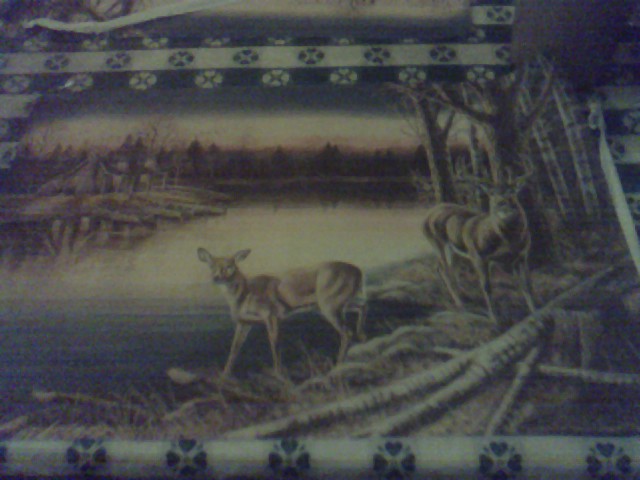 See the mistake?
After looking this placemat over closely, seeking out any hidden details, I came across this. Can you see what's wrong with it? (answer below)




Here's the answer.





The cabin has one window on the side with the chimney, but when you look at the reflection in the water, it has two.

After catching this, I was obsessed with the error through the rest of my meal and was unable to enjoy any food.


posted at: 22:05 | permanent link to this entry | Comments:

Sat, 03 Mar 2007

Season over for Team Wright


The season is over for Team Wright. Last week, we played against Team Sterling, and it came down to the very last rock. We were victorious, putting us in second place going into the playoffs.

Tonight, the our first playoff game was against Sterling again. This time, the game ended in a draw and had to be settled using Skip's rocks. Unfortunately, Sterling beat us this time, so we're out for the year.

All in all, it has been a good year for us. We only lost three games all year.


posted at: 21:04 | permanent link to this entry | Comments:

Playing with Rowan




posted at: 12:06 | permanent link to this entry | Comments:
Sat, 24 Feb 2007
Lodge Banquet




posted at: 18:00 | permanent link to this entry | Comments:
Sat, 17 Feb 2007
Making paper at the Pgh Childrens Museum




posted at: 14:54 | permanent link to this entry | Comments:
Thu, 25 Jan 2007
Bowling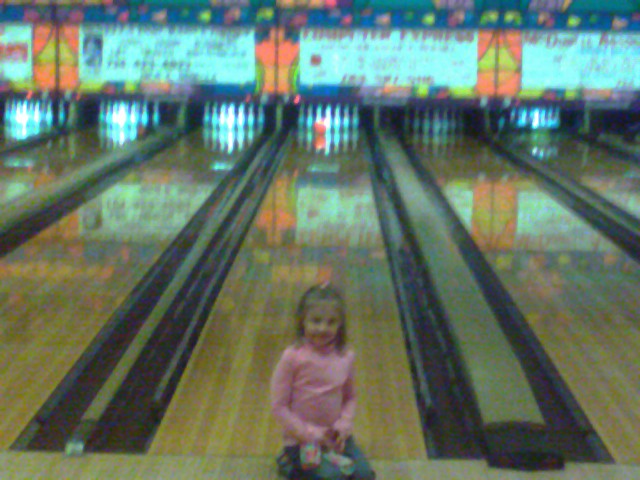 posted at: 21:18 | permanent link to this entry | Comments:
Annual Red Lobster birthday picture.




posted at: 15:49 | permanent link to this entry | Comments:
Wed, 17 Jan 2007
Winter Fountain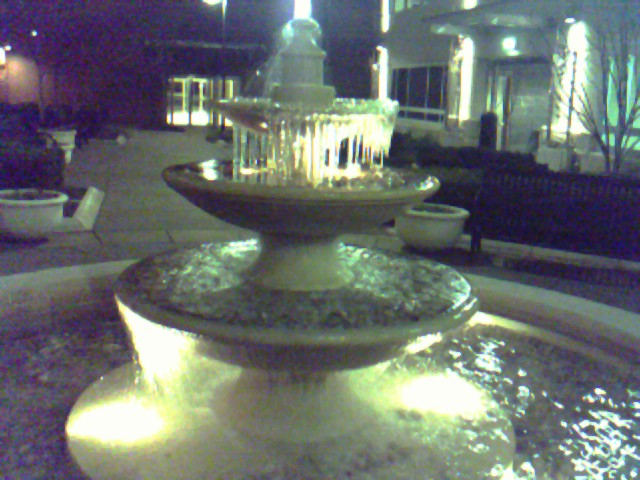 posted at: 21:35 | permanent link to this entry | Comments:
Sun, 07 Jan 2007
Polar bears




posted at: 15:03 | permanent link to this entry | Comments: